About Us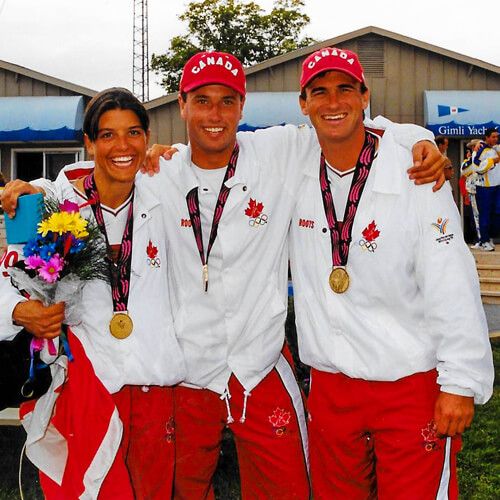 Our story
It all started in 1965 when the sailing community in Manitoba realized that we were going to host the 1967 Pan Am Games. Where could an international sailing competition be held? It did not take long for the organisers to realize that Manitoba had one of the largest open bodies of water in the world, Lake Winnipeg.  Over 416 kilometers (258 miles) long and occupying over 24,514 square kilometers (9,465 sq miles), this inland sea was the perfect venue to host the Western Hemisphere's premier competition. It didn't take long to realize that Gimli, the largest Icelandic settlement outside of Reykavik, would be the perfect location for the club.
It was not long after the 1967 Games that the club was officially founded, in September of 1969. For over 50 years it has hosted numerous National and International sailing events that have included the 1994 World Windsurfing Championship, the 1967 & 1999 Pan Am Games and numerous Canadian and Provincial competitions making it one of Canada's top sailing venues.
Today the club is a volunteer run not-for-profit club dedicated to encouraging the growth of sailing and boating.
Over the years the club has grown
Sailing & boating is a way of life and not just a sport. It is the freedom to be out on your own, at one with the wind and the lake.
It is full of adventure, exploration, athletic challenge and plain old fun.
It is a social world that draws people together. Shared stories and experiences.
It is not surprising that the oldest sports trophy in the world is the America's Cup Match Race established in 1848 and continuously raced for ever since. Sailing was one of the original sports in the Summer Olympics. Racing to this day has millions of followers worldwide. Gimli is lucky to be home of Manitoba's Sailing Team, and site of the best facilities in Western Canada.
Today the club is a volunteer run not-for-profit club dedicated to encouraging the growth of sailing and boating.
Learn from our team of expert sailors.
GYC Strategic Priorities
The strategic mandate of Gimli Yacht Club is: "to provide a premier sailing and boating experience for club members and the community while promoting the sport of sailing, preserving the natural beauty of Lake Winnipeg, and fostering a welcoming and inclusive atmosphere for all".
To achieve this mandate, GYC has established several key strategic objectives:
Membership Growth and Retention
GYC will actively recruit new members while improving the experience for our existing members. This includes providing exceptional customer service, enhancing our facilities, and offering a wide range of programs and activities to meet the diverse interests of our members.

Sailing and Boating Excellence
GYC will strive for excellence in all areas of sailing and boating. This includes providing high-quality instruction and training programs, promoting safety and best practices on the water, and offering competitive racing and cruising opportunities.

Environmental Stewardship
GYC is committed to preserving the natural beauty of Lake Winnipeg and minimizing our impact on the environment. We will take steps to reduce our carbon footprint, promote environmentally-friendly practices, and educate our members and the community on the importance of protecting our natural resources.

Inclusivity and Diversity
GYC is committed to fostering a welcoming and inclusive atmosphere for all members, regardless of race, gender, age, or ability. We will actively promote diversity and inclusivity through our policies, programs, and community outreach.

Financial Sustainability
GYC will ensure the long-term financial sustainability of the club by implementing sound financial practices, diversifying our revenue streams, and investing in our facilities and infrastructure.